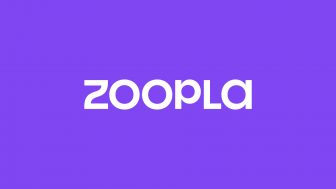 Demand for residential properties picked up during the first few weeks of January in line with pre-pandemic levels, according to Zoopla.
But the latest data shows that the start to 2023 is more of a slow burn than in recent years with a portion of buyers waiting to see if house prices and mortgage rates fall more quickly in Q1.
With rates generally sitting below 5% and looking set to remain in the 4-5% range in 2023 – this is a much better prospect than the 6% to 6.5% levels at the end of last year.
The scarcity of supply in the market is also reversing – the average estate agent now has 23 properties for sale – up from a low of just 14 homes in early 2022. This will not only provide more choice for would-be buyers, but it will also reduce the pressure on prices.
A key risk to overall sales volumes for 2023 is unrealistic seller expectations. Serious sellers will need to ensure their home is competitively priced in order to secure a sale – however as the majority of homeowners have made sizable gains in their home value over the pandemic, there is more room for realism on pricing.
Early buyers shift their preference towards flats, particularly in markets adjacent to big cities.
Value-conscious early buyers (many impacted by higher mortgage rates) have shifted their buying preferences towards flats – with over a quarter of new buyers – 27% – now looking for one- and two-bedroom flats (up 5% in comparison to a year ago).
In contrast, the share of demand for three-bedroom houses has fallen 5% to 39%, although they are still the most in-demand homes across the UK. This is a trend we are seeing across all areas of the UK in the first few weeks of the year as early buyers seek better value for money. In London, one- and two-bedroom flats account for 49% of demand, up from 42% a year ago.
The difference in price between flats and houses is stark in many areas, supporting this shift in demand. Outside London, the average two-bedroom flat listed for sale on Zoopla at £196,000, is almost £100,000 cheaper than an average 3-bed home (£293,000). 1-bed flats are £150,000 cheaper.
Some of the biggest increases in share of demand for flats have been in towns adjacent to major cities including Slough (10.6 percentage points), Watford (9.2pp), Huddersfield (13.1pp) and Stockport (7.3pp).
The outlook for the housing market
Zoopla predicts buyers will remain cautious in the next few weeks before an anticipated pick-up in demand after Easter when a picture clearer emerges. However, much depends on the economic outlook, the strength of the labor market and the trajectory for consumer price inflation.
The pressure on incomes, combined with the costs of running homes is also likely to drive a certain amount of movement in the market in 2023. Sizable amounts of embedded equity in millions of homes may also encourage more downtrading to release equity and cut running costs – further supporting home moves in 2023.
In the short-term, low single-digit price falls in H1 2023 are anticipated, but the housing market is in better shape to deal with the headwinds than in previous economic cycles.
Richard Donnell, executive director at Zoopla, said: "The first few weeks of the year have got off to a stronger start than might have been expected given how market activity stalled at the end of 2022. There has been a clear shift towards flats as the early buyers focus on value for money and adjust expectations given the hit to buying power from higher mortgage rates.
"A proportion of existing homeowners are holding back waiting to see if sizable price falls materialize and how far mortgage rates fall back before entering the market. We believe demand for homes has room to improve further in the coming weeks. Anyone serious about selling needs to be realistic on the asking price and needs to ensure this is in line with what buyers are prepared to pay."
Reflecting on the latest data from Zoopla, Tom Ashwood, director of Tom Ashwood Real Estate in London, commented: "Due to the interest rate rises we have seen since September, it is apparent that a large portion of our buyers are not prepared to risk overspending and therefore have reduced budgets accordingly. This, in my opinion, isn't isolated to the housing market but the wider cost of living crisis that has been heavily publicised. I will say that the appetite to buy is most certainly still there.
"Managing expectations for all sellers is a vital component to achieving sales in the present market and honesty really is the best policy. The demand will automatically subside where buyers do not see a reflective price for a property that they are viewing versus what their expectations are – and when an agent lists a property at a higher price to appease the seller and win that business. What has to happen over time is a readjustment of price and expectation and this takes time, so undoubtedly you will see more and more reduced properties at the back end of Q1 heading into Q2."